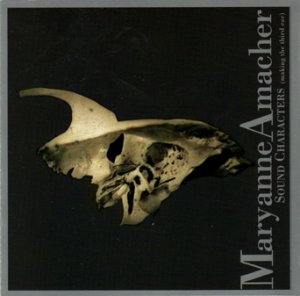 Tracklisting:
01.
Head Rhythm 1 & Plaything 2
[10:14]
02.
Tower
[6:41]
03.
Synaptic Island (excerpt - VM3 from 'the Levi-Montalcini Variations')
[21:31]
04.
Synaptic Island (excerpt - Tower Meta1s, Feed2 & Muse Orchestra 1)
[8:36]
05.
Dense Boogie 1
[4:20]
06.
Chorale 1
[5:54]
07.
A Step Into It, Imagining 1001 Years (excerpt - Entering Ancient Rooms)
[15:03]
Duration:
01:12:17
---
Marianne Amacher is one of electronic music's truly legendary mavericks, whose music has been presented almost exclusively in huges spaces and installations for the past twenty years.
This diverse collection of electronic soundscapes and "ear-dances" was chosen by the composer especially for Tzadik to work in the more intimate settings of compact disc.
Spectacular acoustical effects take you to expansive worlds of dancing difference tones and psychedelic sonorities. A rare release by one of the most reclusive and elusive of today's musical visionaries.
tzadik.com
---